Harmony Lane Pavilion café is open:

Wednesday~Thursday~Friday~Saturday~ 11:00 A.M. - 5:00 P.M.

We are serving:
Cheeseburgers & double cheeseburgers (using our very own angus beef herd we raise on the farm) on a delicious brioche bun.

Sausage/onion/pepper quesadilla with colby jack cheese (using our very own whole pork sausage from our hogs we raise on the farm). Add some delicious chive and dill goat cheese ~optional

All beef hot dogs

Tri - Color Pasta salad with fresh vegetables, Italian dressing, and our famous fresh Harmony Lane Feta.
Pimento cheese on Sour Dough Bread

French Fries ~ THE BEST EVER!
Add some Truffle oil, Colby Jack and Smithville spice cheese~optional
Fried Pickles
Fried Mushrooms

Water
Dr. Pepper
Mountain dew
Coke
Apple juice
Sweet Tea
Sweet Tea/lemonade

Desserts:
Ice cream: both chocolate and vanilla
Caramels
Fudge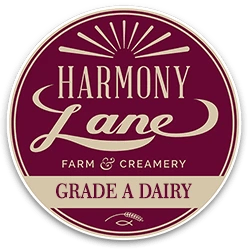 "Happiness is when what you think, what you say, and what you do are in harmony" .
- Mahatma Gandhi

"Julie David" wholeheartedly agrees with this quote. Enjoy and stay in Harmony!

Copyright © 2023 Harmony Lane Farm & Creamery | All Rights Reserved